Solutions For Instructors
We know how challenging it can be to make the shift to student-centered active learning instruction. Visual Classrooms is designed to enhance your preferred teaching style, not replace it.
How We Help Instructors
Lead productive discussions
Make lectures more interactive
Assess student understanding in real time
Promote collaboration and team-based learning
Give ESL students a voice in discussion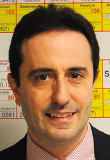 "Millennials are asynchronous kids. They've been raised in a world of online interaction and communication and often feel more comfortable opening up virtually. Once they have, then they are more willing to take greater risks in face-to-face discussions. Shy students became more active and engaged because they could work at their own pace. This would not have been possible without Visual Classrooms."
Gary Garber - Boston University Academy
It Just Works
Flip your classrooms to save time and make face-to-face or online discussions more engaging and productive.
Rubric Based Analytics
Auto-grade based on participation (posts, replies, attachments) and multiple choice right/wrong. Watch Video
LMS Integration
Seamless integration with all Learning Management Systems - Blackboard, Canvas, Moodle. No second login, easily get students where they need to be. Watch Video
Virtual Sections
Divide large classes into online cohorts Watch Video
Grade With Points
For discussion prompts, easily give points to students/groups directly from the shared workspace. Watch Video